We started our business 20 years ago, and we were first PT office on Bloomingdale Rd. We are passionate professional physical therapy office that provides exceptional care in private setting! ( with 3 private treatment rooms). We always had a desire to build a specific boutique business that catered to One on One rehabilitation. And after being 20 years in business we treated 3000 patients from Staten Island and we still hold the same values as the first day when we opened. we're looking forward to treat you and you will not be disappointed.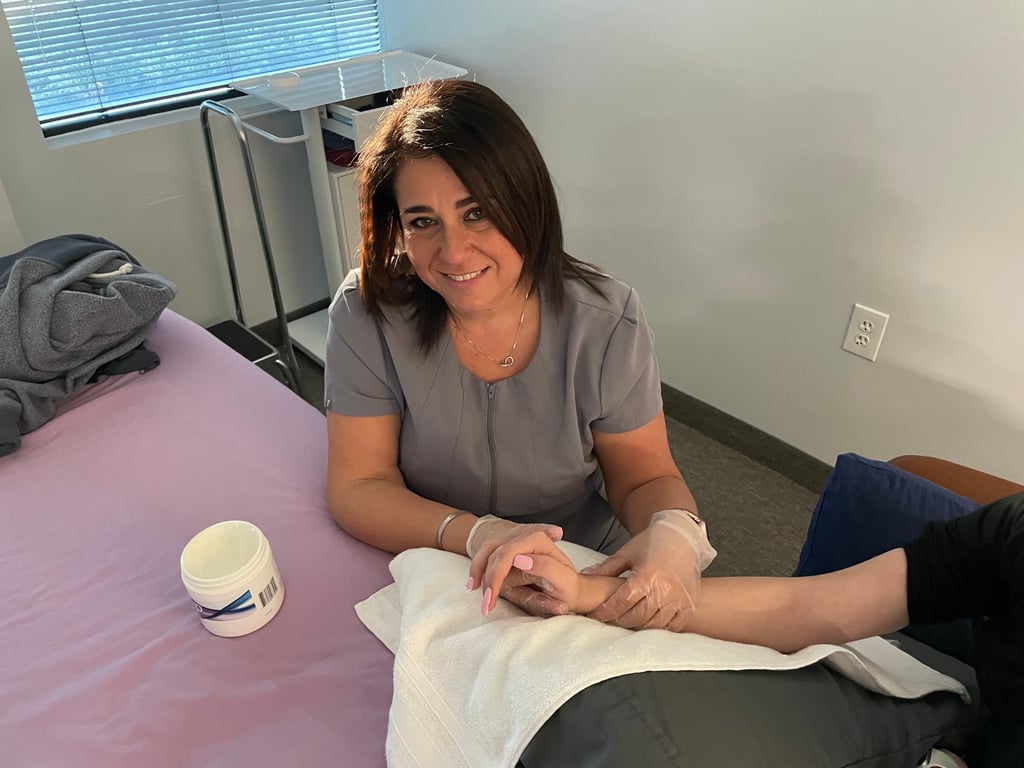 Viktoriya Khomenko, DPT
Doctor of Physical Therapy
Dr. Viktoriya Khomenko graduated from Rutgers University in 2008, and the Dominican College of Blauvelt (New York), in 2012. Viktoriya Khomenko established Avantgarde Rehabilitation in 2013
During her clinical training at Dominican, Dr. Khomenko had the opportunity to practice at two of greater New York's leading orthopedic rehabilitation facilities, the Sports Care Institute in Freehold, NJ., and Genesis Sub acute Rehabilitation in Princeton.
Dr. Khomenko did additional clinical work in post surgical orthopedic care at Princeton Orthopedic Associates.
Prior to her engagement here at Avantgarde Rehabilitation, Viktoriya worked at the prestigious rehabilitation facility at JFK University Hospital in Edison, NJ to complete her clinical training in neurological, orthopedic, and aquatic branches of physical therapy.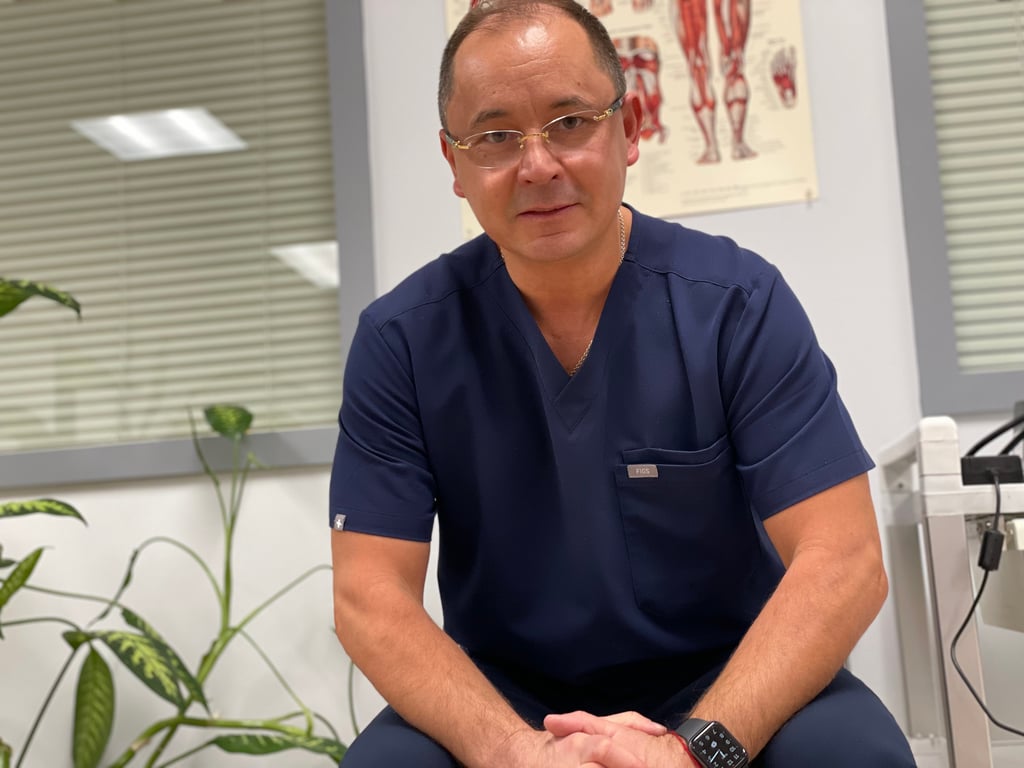 Aleksey Khomenko, LMT
Licensed Massage Therapist
Aleksey Khomenko B.S., LMT, thirty years of practice. Aleksey has treated thousands of patients in his eighteen years of practice using the latest manual techniques.
Aleksey customizes treatment plans designed to restore function, speed recovery, and achieve the goals of the patient.
Born in the Ukraine, Aleksey became a professional weightlifter and holds two national championships in the 52 kilogram category. He became a Master of Sport in The Former USSR, which is known as the highest honor in sports. Aleksey is still training and competes in National and International competitions, has a title of USA national champion and has been 3 times bronze medalist in World Championships
Aleksey studied Sports Medicine and Rehabilitation in the Ukraine before coming to the U.S. where he attended the Somerset School of Massage Therapy. Upon graduation, Aleksey became a member of the American Massage Therapy Association and obtained his license to practice massage and body work in New York and New Jersey.
Additional certifications and education include therapeutic, deep tissue, myofascial, neuro-muscular, stress & pain reduction, sport, prenatal, and Swedish massage. Other techniques include joint mobilization and stretching.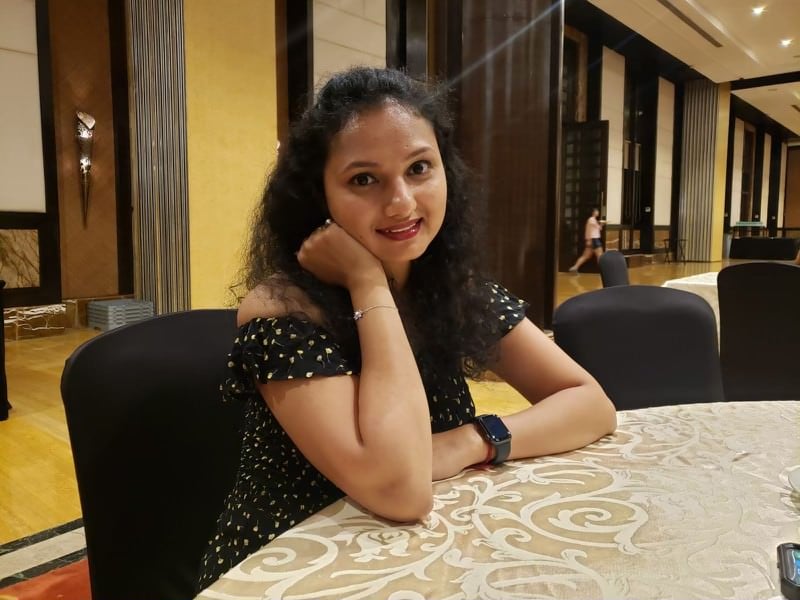 Donika Chunawala, PT
Physical Therapist
Donika Chunawala, PT graduated with a degree of Physical Therapy from Sigma Institute of Physical Therapy in 2013. After working in India for over a year; she began to practice physio therapy in the United States. Donika Chunawala volunteered of her expertise in the States, assisting patients of different calibers, and severity. Her great educational and real field experience has allowed her to provide a one of a kind approach in treating patients.


Born in India, Donika dreamed of becoming a doctor and longed to help & assist patients in their recovery. She has extensive training with Ortho and Neuro patients, especially for patients recovering from stroke, surgery and Fractures. Donikas kind & sincere approach allows her to provide one of a kind & outstanding care to her patients.

Jason Mendoza, PT
Physical Therapist
Jason received his Bachelor's of Science in Physical Therapy from Dela Salle Univerity, Philippines, in 1994. He then joined the faculty teaching therapeutic exercises, kinesiology, electrotherapy, hydrotherapy and physical therapy assessment. While teaching, he was a clinical instructor/supervisor at the University Medical Center Department of Rehabilitation until 2000.
In 2001, Jason and family moved to New York and continued his clinical work as a physical therapist. Jason's areas of special expertise include a variety of techniques such as manual therapy, neuromuscular re-education, kinesiotaping, therapuetic strengthening and flexibility exercises.